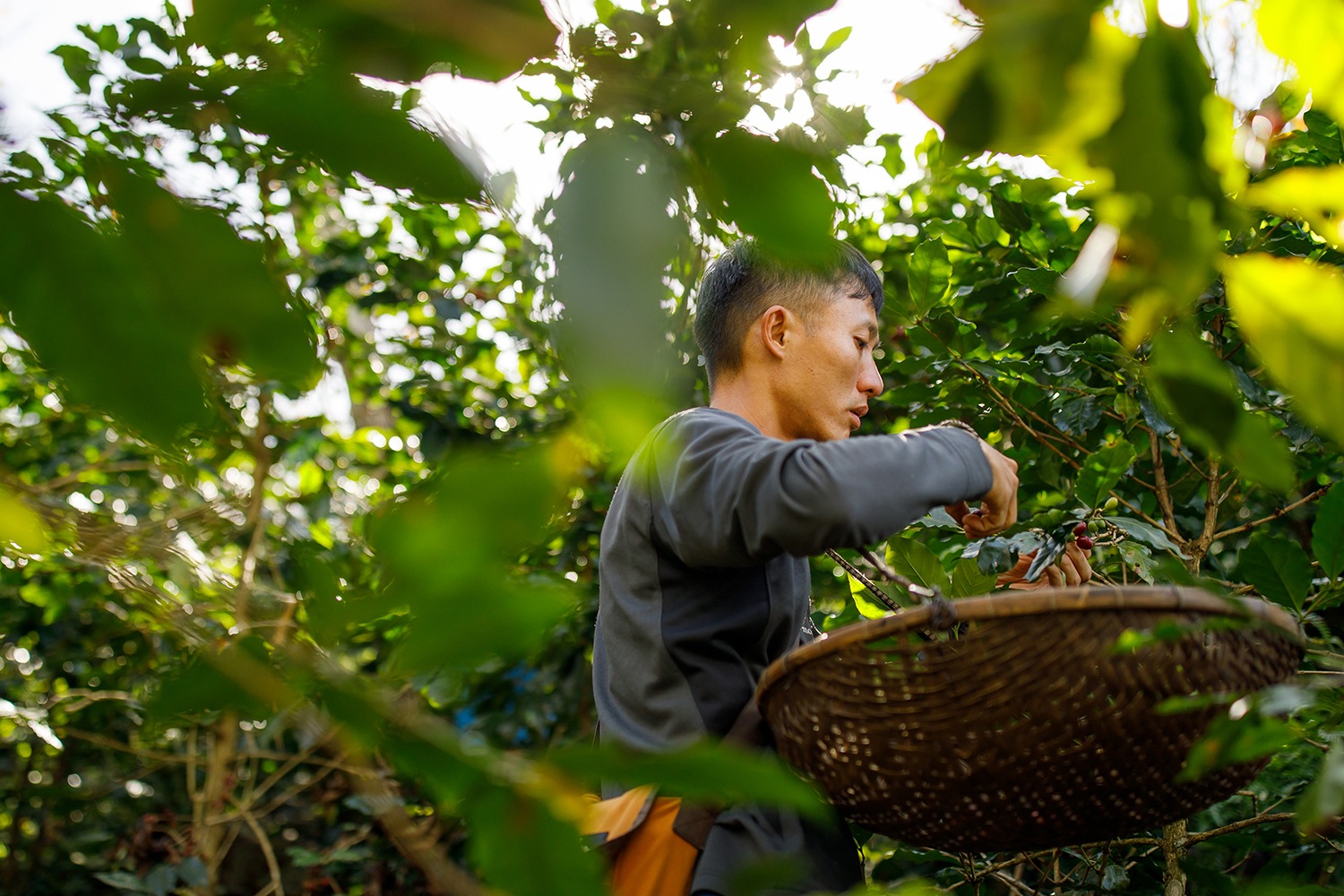 THERE IS NO SPECIALTY COFFEE, THERE ARE ONLY SPECIAL PEOPLE
Specialty Coffee is a combination of a series of activities that are related closely. Managed and connected by special people. They are people who have a big passion for coffee and always try to affirm themselves by producing high-quality coffee.
It's never been a simple job but thanks to those special people who make the appearance of specialty coffee.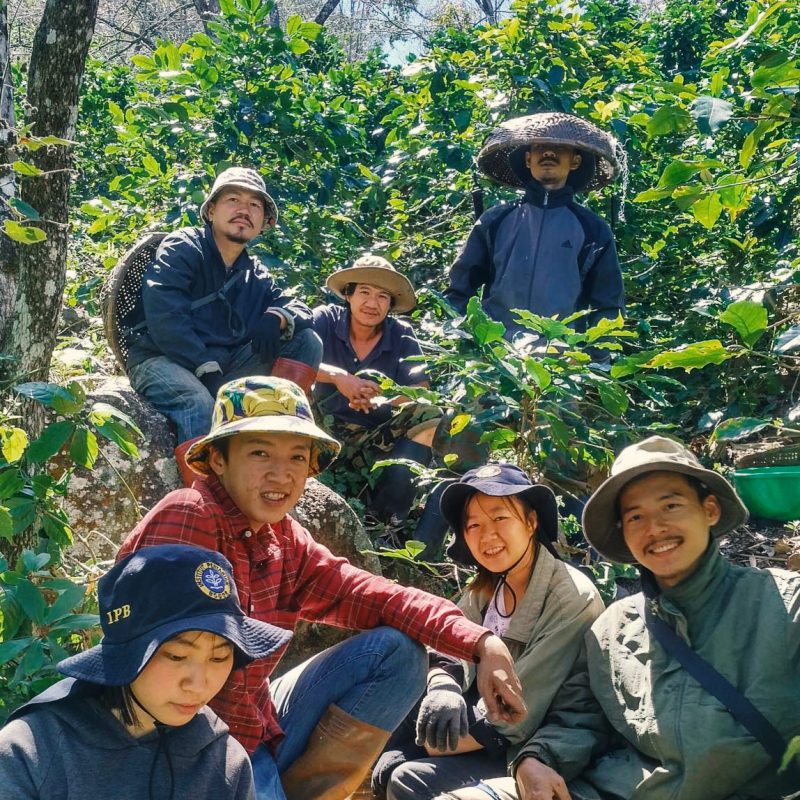 FARMER
High-quality coffee starts with farmers. People who spend all the time on 1500 meters at Son Pacamara Coffee Farm in Da Lat although of sunny or rainy. They are people who grow, take care of coffee trees directly. For special farmers, quality is the best, not quantity.
Besides having to face extreme natural whether changing completely agricultural practices is one of the biggest challenges for Vietnamese farmers.
Special farmers have been and continue to learn the effort to affirm that 70% quality comes from the farm. And for the ripe coffees continue their journey.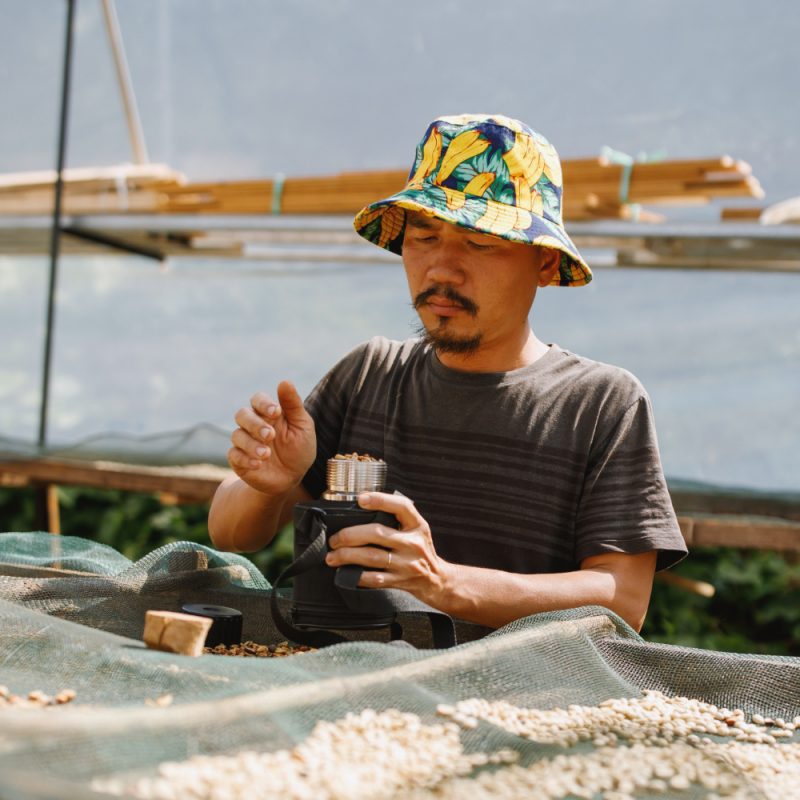 PROCESS EXPERTS
Coffees after being harvested will be passed processing. Including split the shell, fermentation and dry. Process expert has to understand clearly about the advantages and disadvantages of each type of coffee to have suitable fermentation. With controlling the quality coffee by cupping method, most of them are special people who have smell and taste ability.
Through cupping, they can evaluate the quality of coffee bean by point. From that, they can decide that coffee bean is sufficient quality or not and note the flavors on the packaging.
ROASTING EXPERTS
The next step of the quality coffee beans is roasting. Roasting is an important step because it helps coffee beans develop full of aroma and the best taste. Roasting experts are people who have the knowledge and high experience to create a good profile for each type of coffee.
The coffee bean has to be followed closely during roasting. The principles of physics and chemistry are always applied, to make sure that the quality and taste of roasts always as high as possible.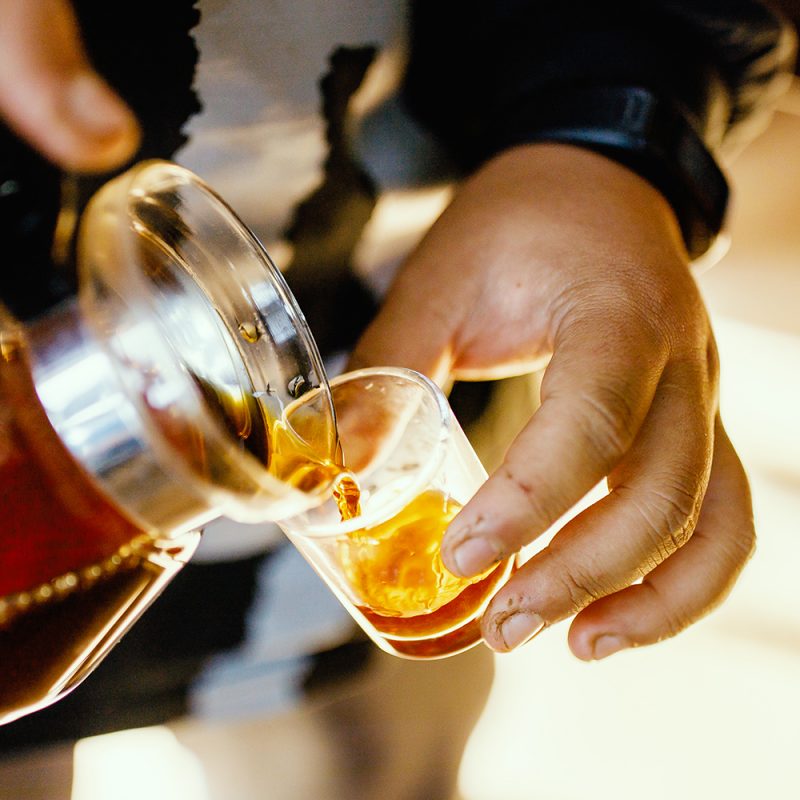 BARISTA
The coffee beans going to this step have gone through 3 steps of strict quality control. However, the barista is the person who learns and practices for many hours and will be special people that ensure the life cycle of the coffee bean is completed. Special baristas are people not only highly skilled but also understand clearly about coffee beans and customers.
From that, they will have a suitable dispensing method and extraction to make a delicious coffee cup and develop all the good properties of coffee beans.
Từ đó đưa ra phương pháp pha chế, cũng như cách chiết suất phù hợp để đem đến ly cafe ngon và phát triển đầy đủ các đặc tính tốt của hạt cafe.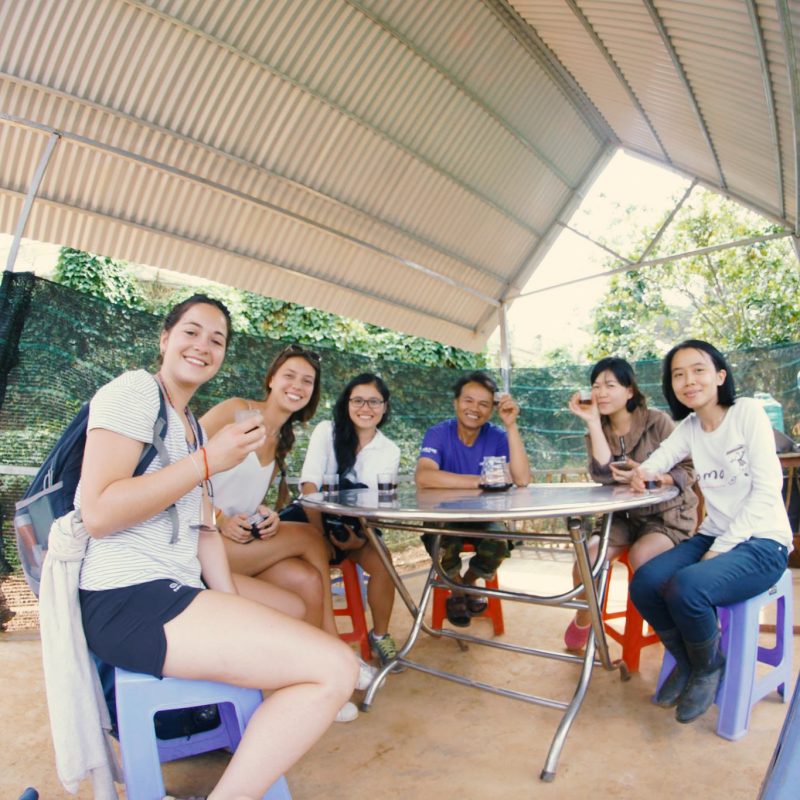 YOU
It's you, the people who seek and enjoy specialty coffee are the last special people. Because when you spend time understanding, enjoying or listening to Special people about the journey of coffee beans. That means you have made a commitment to a higher standard not only for coffee quality but also for a better standard of living for coffee producers.
From that becoming Special people who stand with us on the hard way but very interesting.
OUR VOLUNTEERS 
They are people who have a burning passion for high-quality coffee. They come and join in Sơn Pacamara farm to learn, spread good and kind values from the production of specialty coffee. It can be said that they are the best example of saying: "There is no specialty coffee, there are only special people".
All the signatures behind Son Pacamara package are those of the volunteers. It is not only a way of thanking volunteers but also proof for each step in the journey of high-quality coffee beans in Sơn Pacamara, which are well-taking care and guaranteed by special people.
And there are many other volunteers, Son Pacamara sincerely apologizes for not being able to fully update everyone's photos.

Thanks to everyone who side by side with Sơn Pacamara on the hard way but very interesting to affirm the quality of Vietnamese coffee on the world specialty coffee.