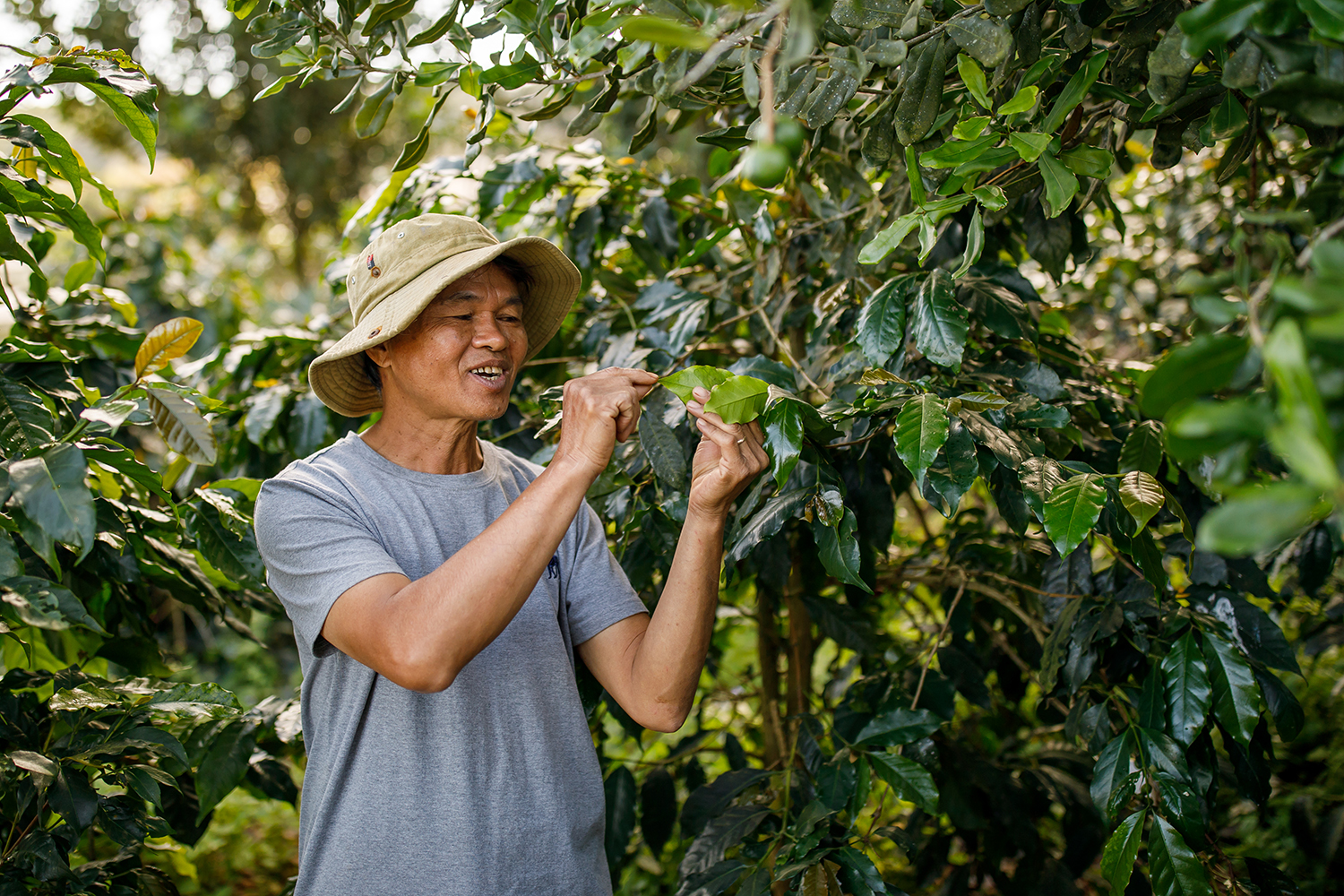 UNCLE SƠN
In 2013, Mr. Son started working with experts from American'SCAA. From the visits to the farms of experts, he debated the strange varieties of coffee in the garden. Gradually he loves coffee and began exchanging, learning, testing new production methods.
However, the production of his high-quality coffee was opposite with many people because it was "as good as it was before". From the time he heard an American coffee expert said that "Vietnamese people know nothing about coffee", he decided to confirm to them that Vietnam can still make high-quality specialty coffee.
"Coffee has all the good characteristics of its, why do you keep doing it wrong?"
After many years of research, learn and paid a lot to be able to produce high quality coffee beans according to the world's specialty coffee standards. Mr.Son and his friends –"special people", who have the same passion with coffee, established Son Pacamara in 2015. The name of Son Pacamara originates from being proud of the seed of Pacamara-a variety of coffee rare, high quality was discovered accidentally on the farm when he worked with American experts.
Going up from farmer is very difficult. So at Son pacamara farm, we understand throughly about each type of coffee tree, each step of production to brewing. From that, we build and control totally 100% of the process from farm to the cup of coffee, to make the best specialty coffee with the highest quality.
Enjoy Specialty Coffee is listening coffee beans telling about their journeys. So Specialty coffee is transparency, no secret. Producing Specialty coffee is a big and relentless effort of Special people. It's very difficult to do if they don't have enough passion for coffee.
At Sơn Pacamara, we always make coffee with all enthusiasm and sharing it honestly to all people.
No specialty coffee without special people
Specialty Coffee is a combination of a series of activities that are related closely. Managed and connected by special people. They are people who have a big passion for coffee and always try to affirm themselves by producing high-quality coffee.
It's never been a simple job but thanks to those special people who make the appearance of specialty coffee.